I was in a class for all things paper in Wijk aan Zee. Our teacher was Manja Markies. We all managed to make a beautiful box from scratch: grey cardbord and paper we decorated ourselves.
I also made some easy, small books. The one in front is with a japanese binding, the one on the right is made from magazine pages and is put together with just folding, no glue ore sewing involved.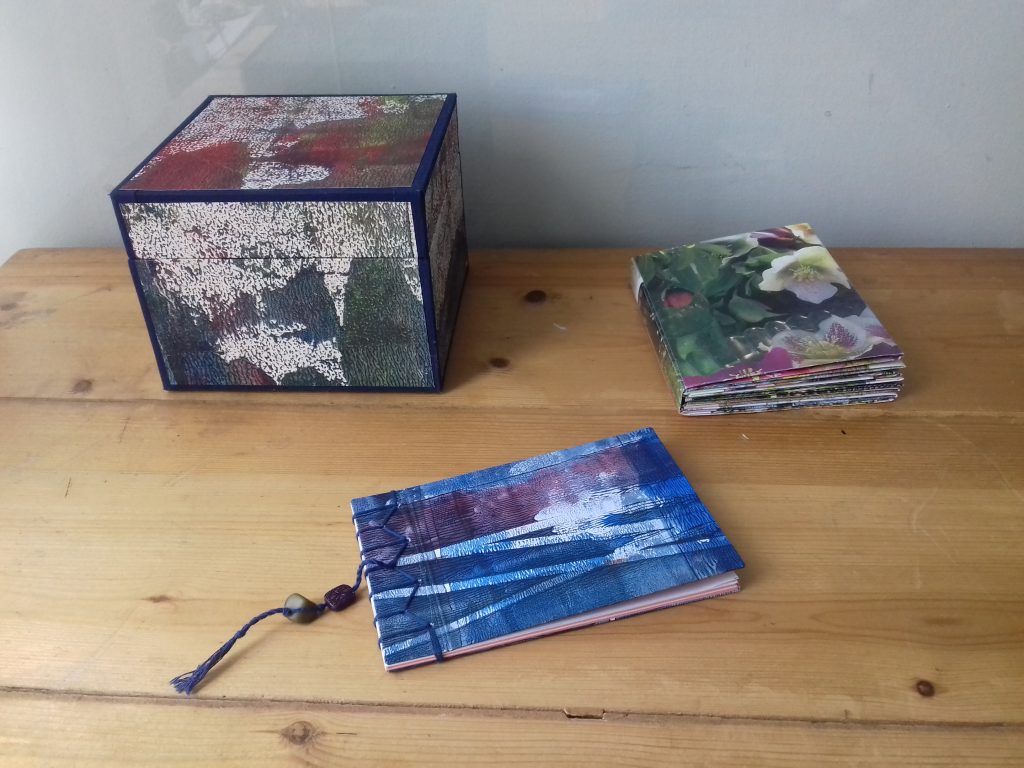 When back at home I just had to make more. I am easily affected by new techniques and knowledge 🙂
On the web I had found another book that is put together with just folding, the so-called blizzard book designed by Hedi Kyle. The how to can be found on several places, for example at Paper Kawaii, or search You Tube.
First I made some to try it out, than a bigger one to insert the tree rubbings as pages. Instead of a cover I made a box to protect it, and a paperband to close it. So the booklet is made with just folding, but the box is glued in some places.