I am continuing to learn how to make natural inks and pigments in a course from plantsandcolour. I have dedicated a few weeks to make inks. Now I have a collection of colours!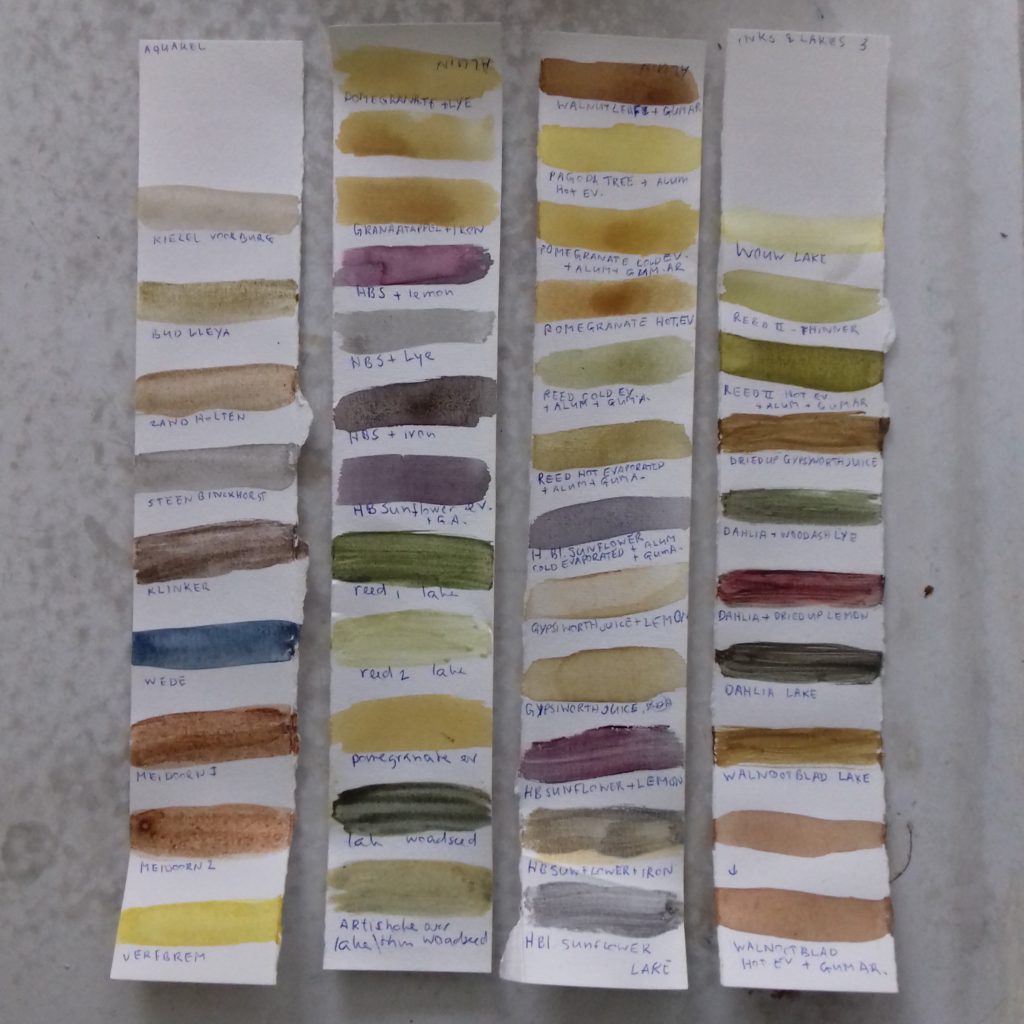 I would like to make my own printing inks for nature prints and material prints on paper. I have to find out what binder is suitable for such an ink. And will the ink be pigmented enough? I am looking for something that can be cleaned with water. I am a messy person and I work from home, I am more comfortable with simple water rinse.
I have been experimenting with egg yolk and a variety of starches. I think I am not there yet, but for now I want to share my results.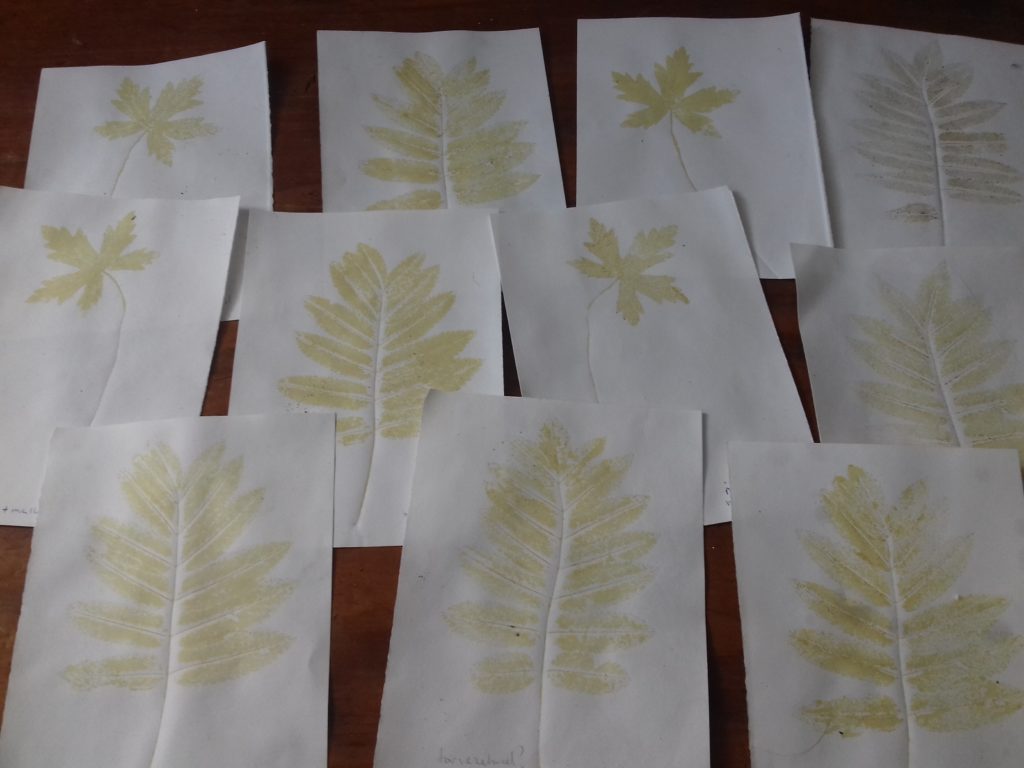 These are my testpapers with printed leafs to compare different binders. There are slight differences and the result will also depend on the specific plant or material and on the kind of paper. The ink is made from pomegrenaterind. It is not the strongest color, but this was the ink I could spoil a bit because I had a lot of it. It reacts strongly with ironwater, as you can see below.
One of the things is, that the natural ink will not act the same as factory made ink. It is simply not the same and I want to keep that in mind.
Here on a better quality paper I was happy how it came out in the amount of detail and sharpness.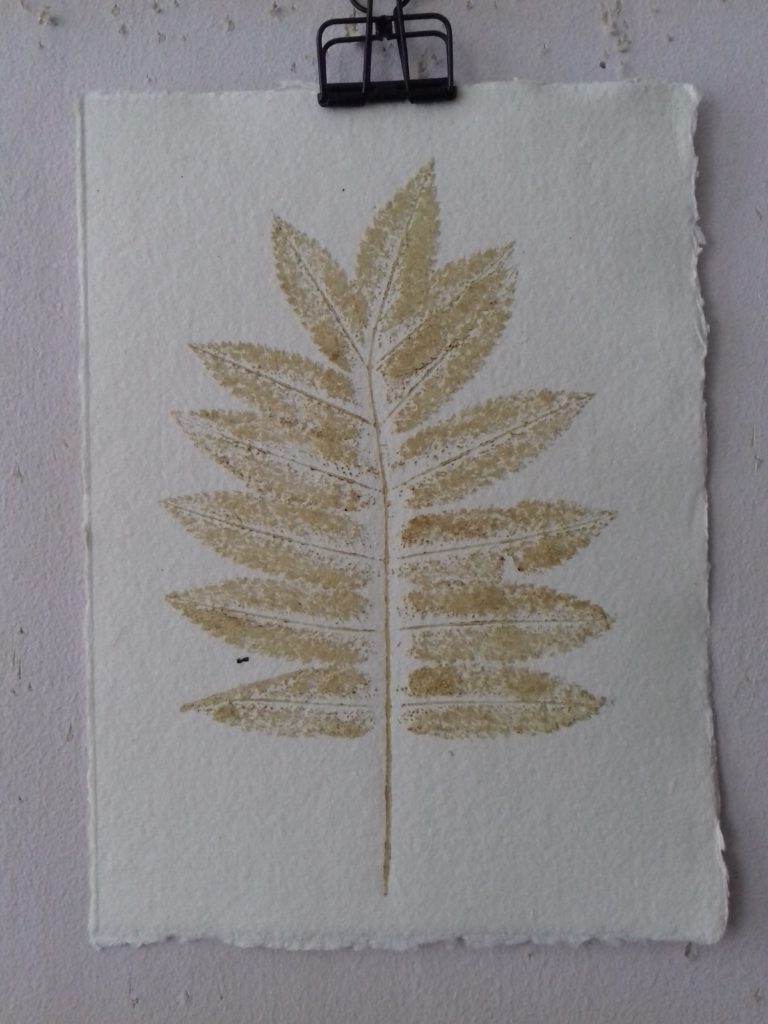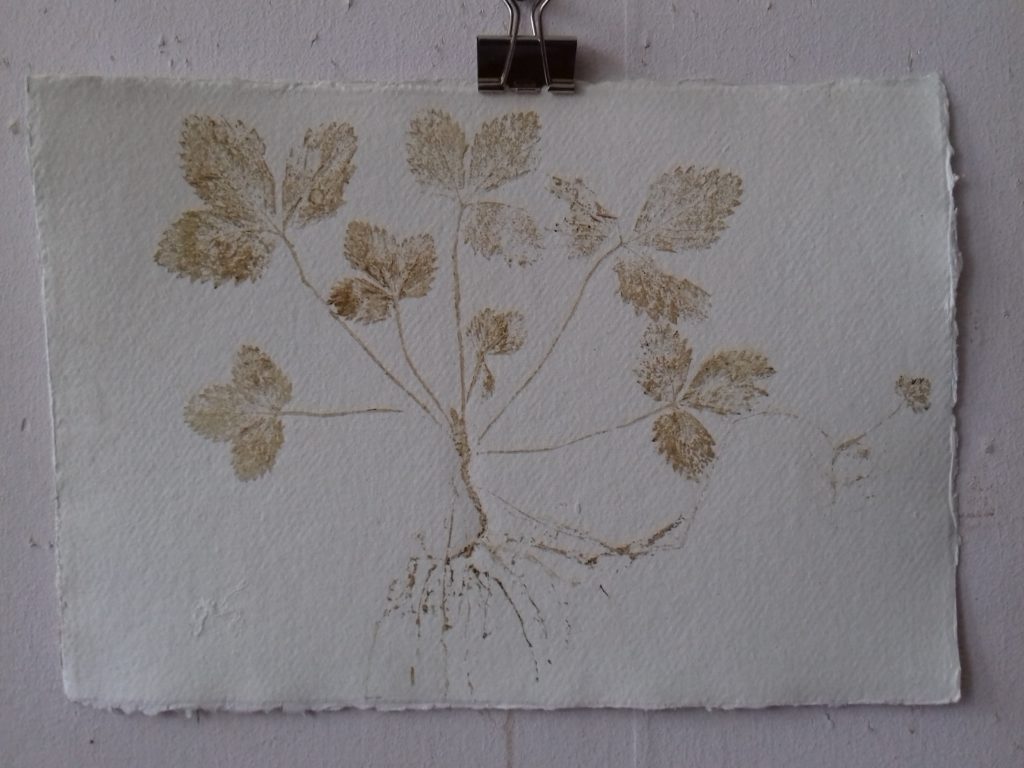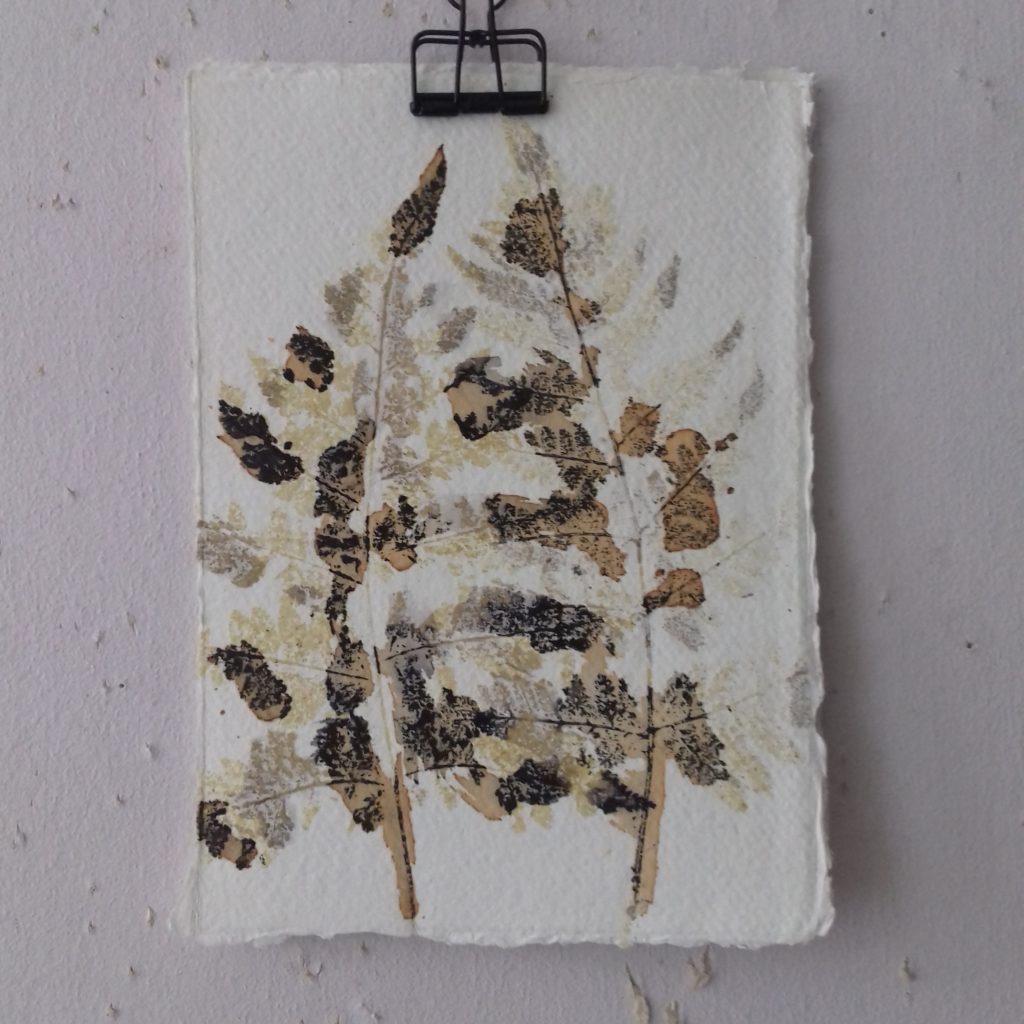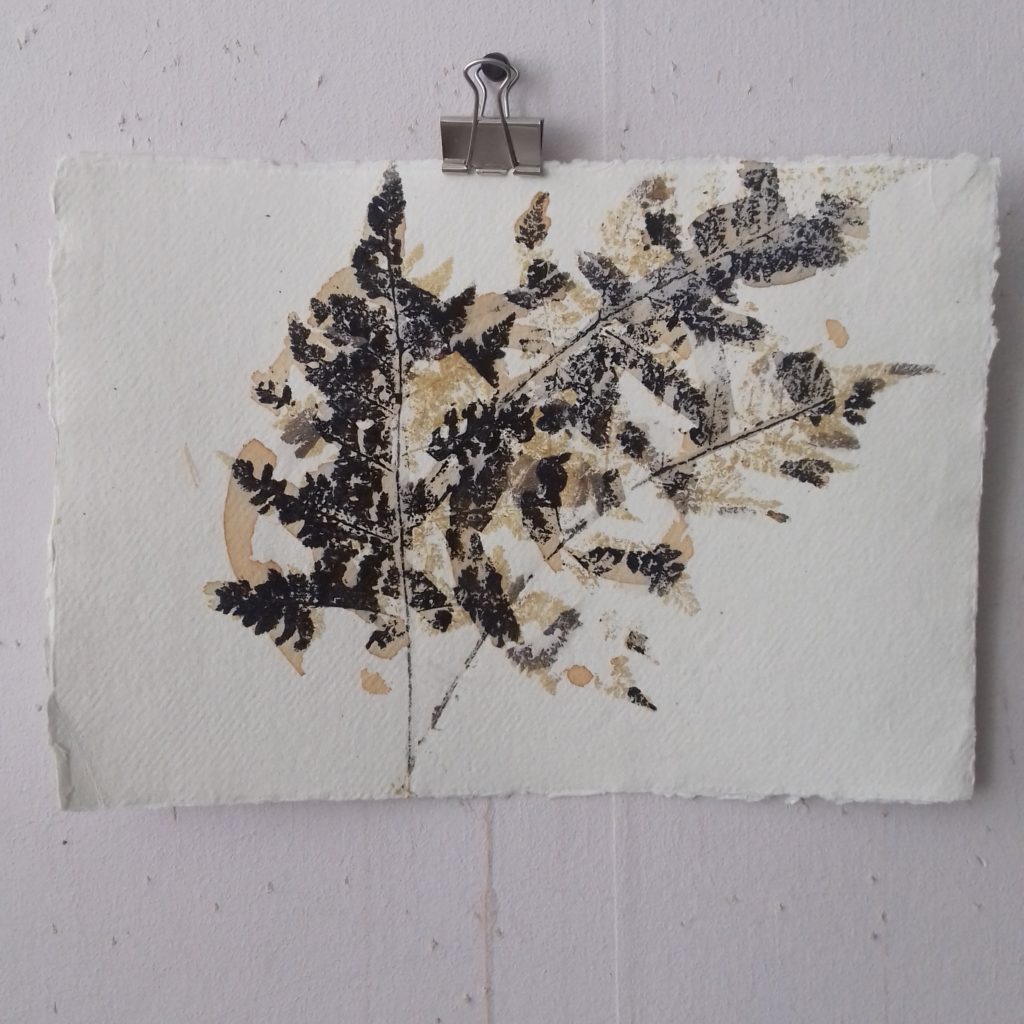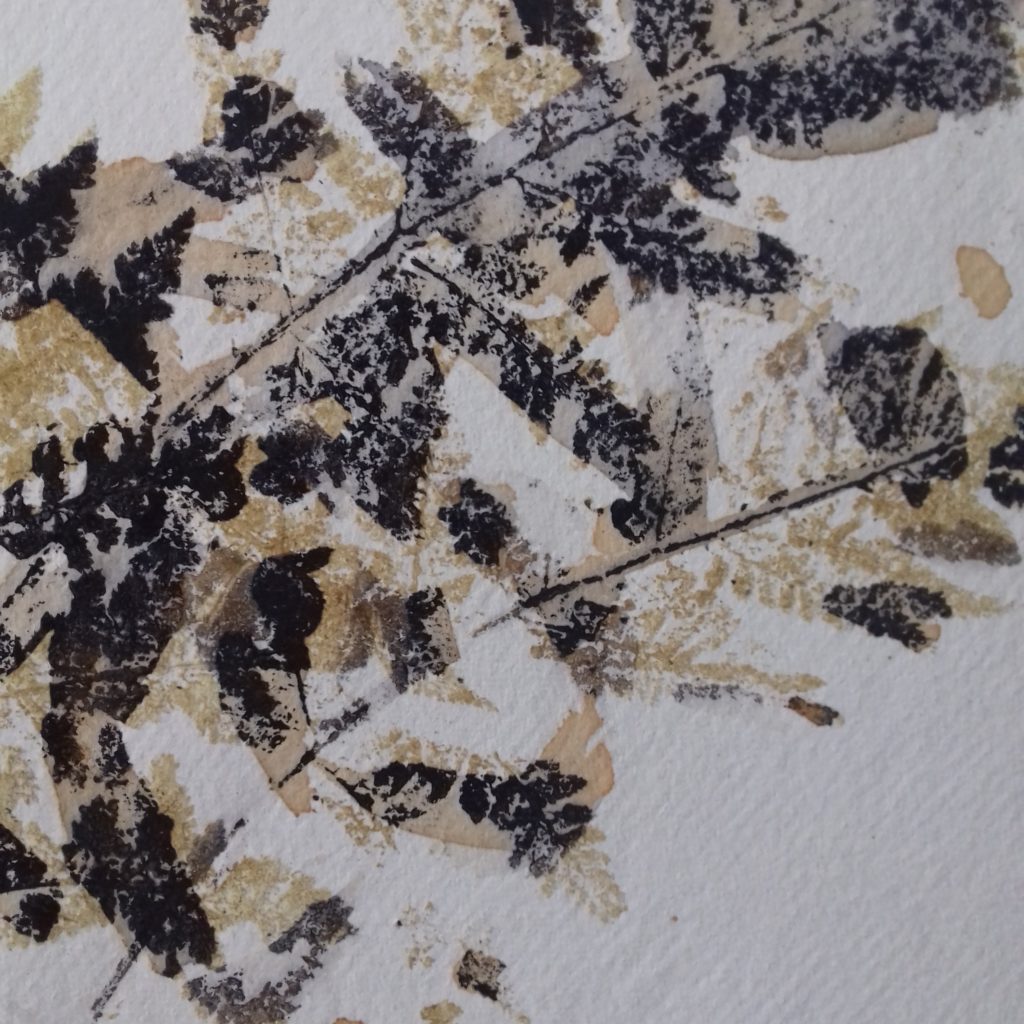 Finally using the leftover prepared ink for a small painting on a scrap paper.