It was about a year ago. It was an extaordanairy day at the beach, after a storm and special tides, extra low and high. Which has something to do with the moon. We saw many inhabited shells and starfish and also dead fish that were not so common in this amounts. I didn't know so much about seaweeds. Usually I find it as a blurb of green ore blackish stuff on the beach, but I collected some and at home I put them in the sink in shallow water. You should try this at home! They spread themselves in the water and the shapes and colors are amazing.
I kept the seaweeds by drying them between papers, with a weight on top. The weeds are sticky, so I had to change the papers regularly. Then there is another problem that they are becoming brittle. But when wetted they become supple and strong again!
I did a few experiments, like sticking them with or without the help of natural sizing directly to freshmade sheets of paper. It worked and there were some interesting shrinking effects. But I was concerned about the brittleness and in some cases fast decoloration. So I decided for printing and last week it happened.
I made paper with iris and hemp. I had collected and processed the iris by myself. The hemp came in a sheet specially made for papermaking. Some of the sheets have petals of calendula. My mould is not very big so to make larger sheets I carefully let sheets overlap when couching. Here you see the sheets drying on the plaster wall: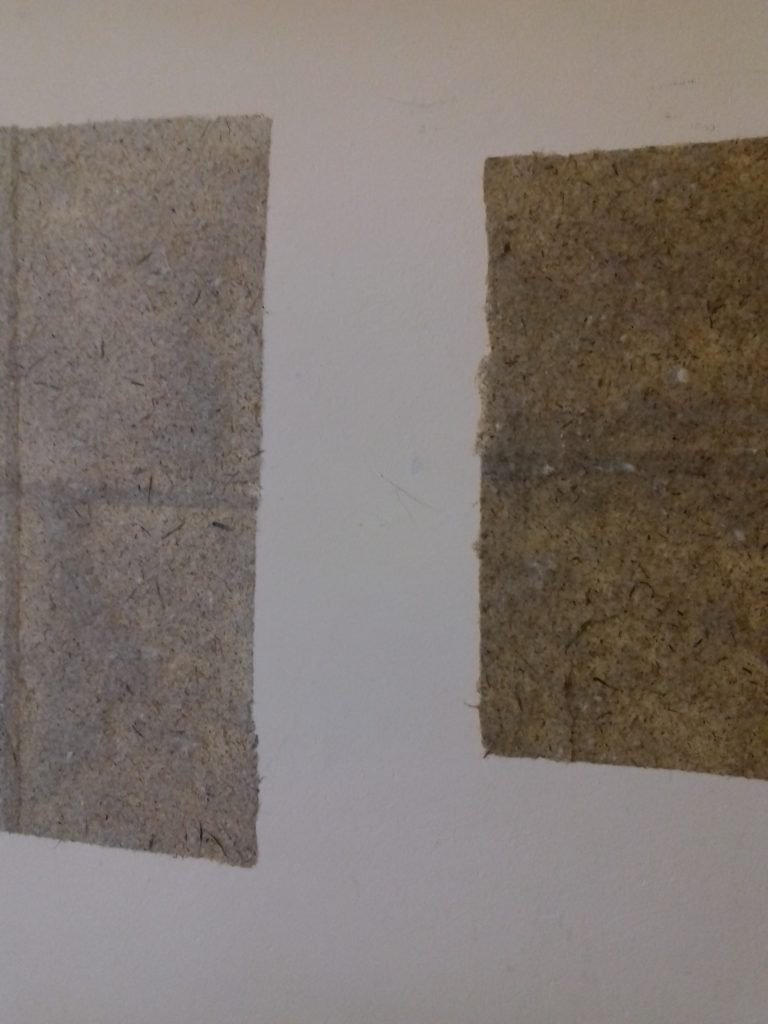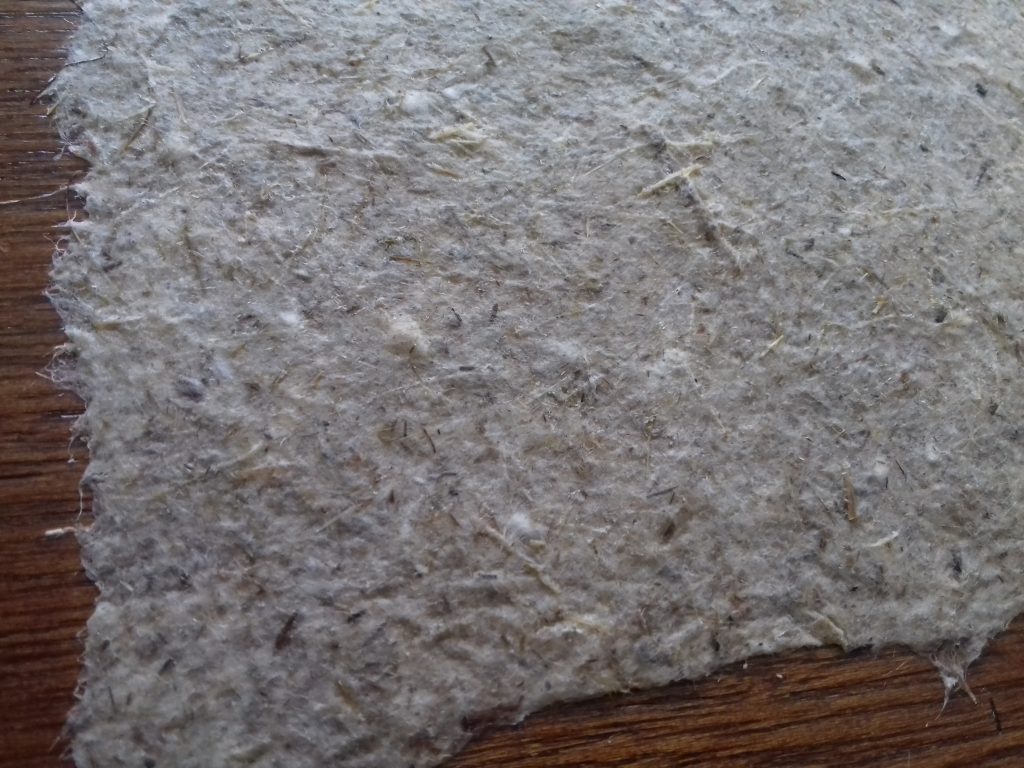 Then it was time for printing. These are nature prints, that means that the natural object is directly printed to the paper. Most times a few prints can be made with the same object and every print will be different like the position on the sheet. I used the handmade paper as well as drawing paper that I had on hand.