In this season I see and smell the elderflower everywhere. There are many ways of consuming them, like in sirup, delicious tea, even wine or eat them fried.
It is better not to consume the ones that grow beside a mainroad. I have to look for another spot for my tea! I picked some of those for printing.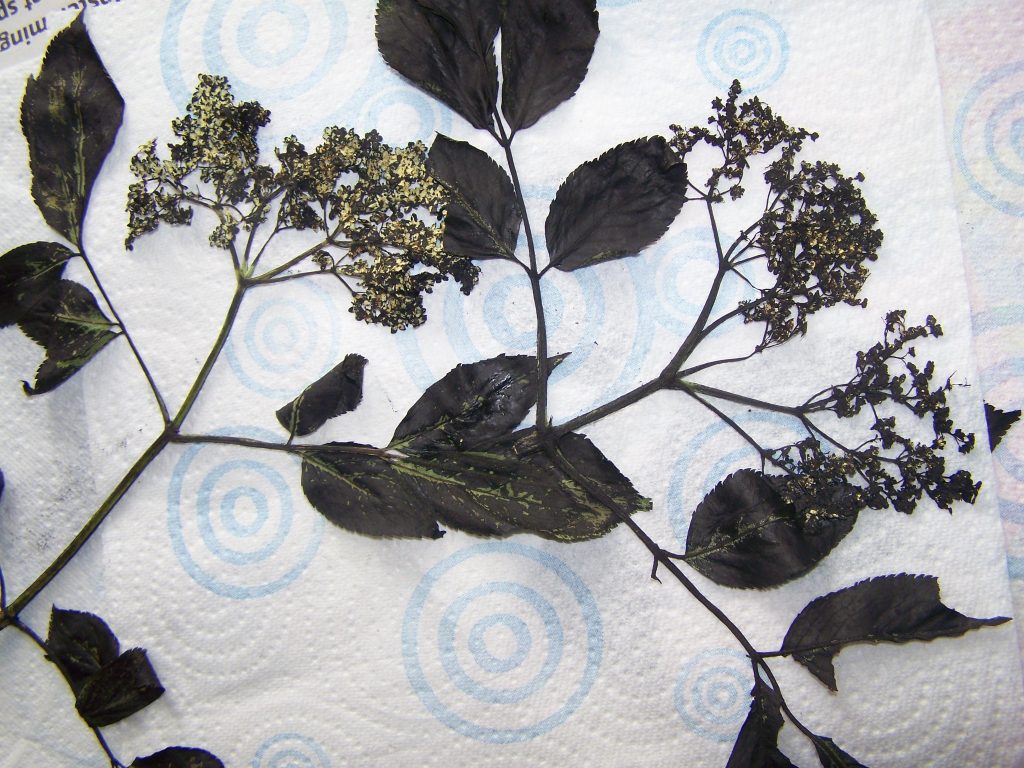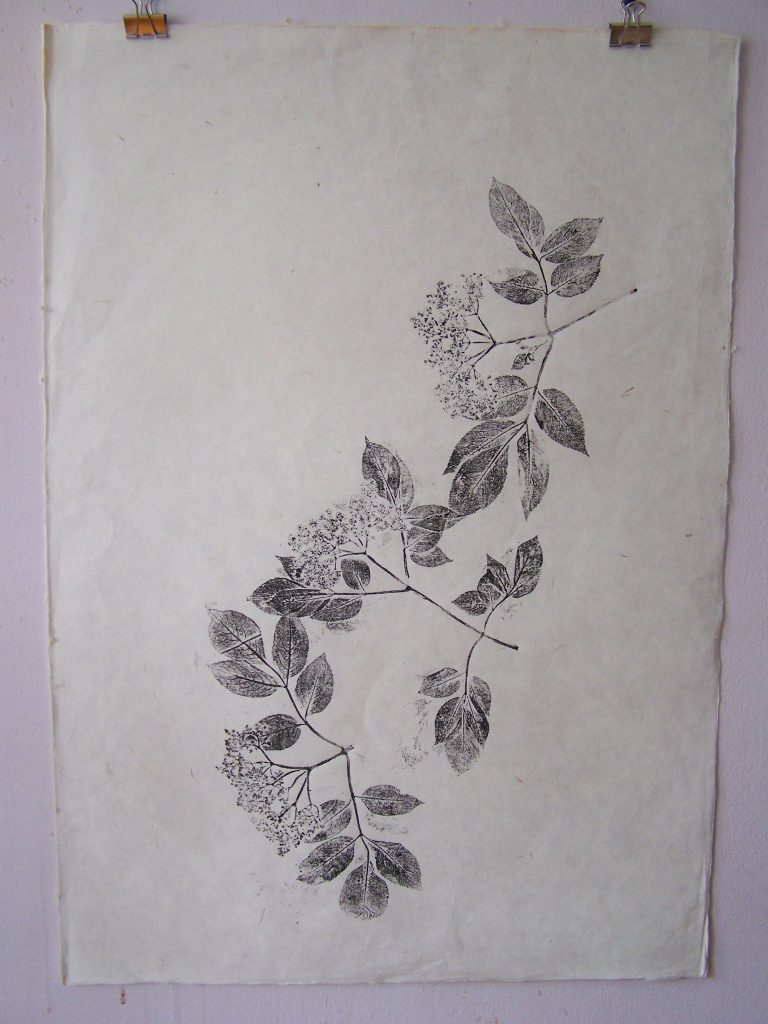 The above paper is called rice paper, but it doesn´t mean it is made from rice. It is just a term for this kind of eastern paper, and I don´t know the fiber it is made of. Accidently I used the backside of paper, and it gives the print a soft grid as if it were printed on a woven cloth. But this is hard to see on the picture.
Below is one printed on handmade paper from iris and hemp.